Hemp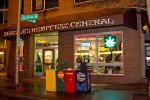 Don't Worry; Be Hempy at our new Hemp Boutique & 420 Culture Store
We are open Wednesday – Saturday 1:00 – 7:00 PM.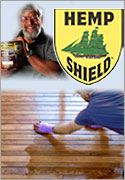 Hemp Shield company has pioneered the modern development and use of hemp seed oil in sealers and coatings. Hemp Shield Wood Finish & Deck Sealer and Hemp Shield Log Home Treatment product lines and are revolutionary compared to the types and applications of products available in the market until now.