Bummer!  We didn't win in 2014 – stay tuned for our 2015 info!
Vote The Seattle HEMPFEST™ Protestival, Best Local Event & Best Place To People Watch!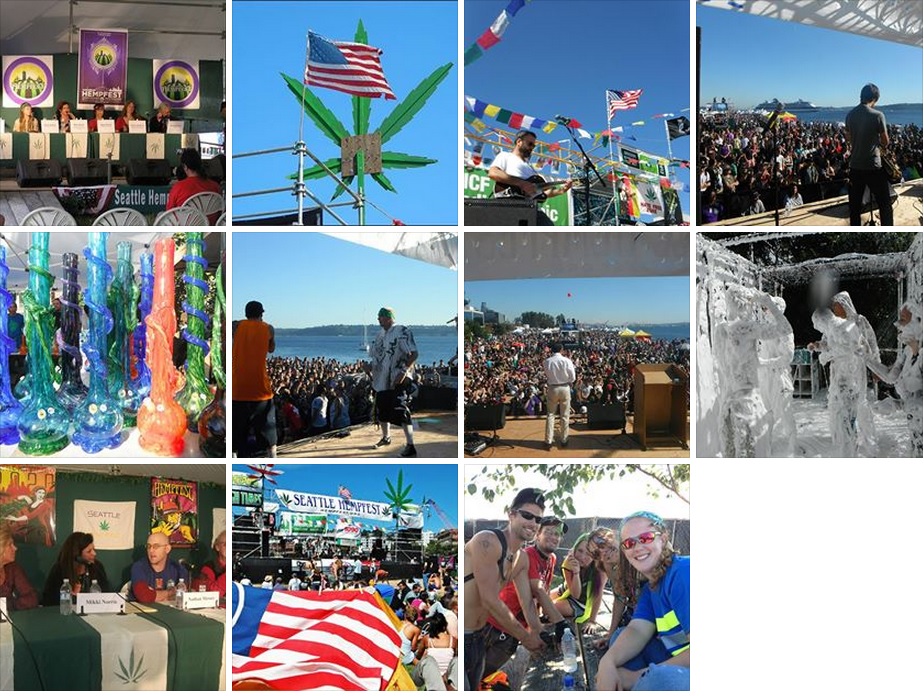 Vote HERE
The Seattle HEMPFEST™ Protestival is the largest annual cannabis law reform event in the world!  Featuring six stages of speakers, entertainers, & musicians educating the masses and spreading our cannabis & hemp law reform message.  
The Seattle HEMPFEST™ Protestival takes place along the beautiful Seattle waterfront in the heart of downtown Seattle.  The HEMPFEST™ event features an array of 420 Culture items including many hand blown, local glass artists.  
There is no other place with such a concentration of cannabis culture on earth than the Seattle HEMPFEST™ Protestival each summer.  With over 100,000 attendees, Seattle HEMPFEST is one of Seattle's largest annual festivals.   
Past guest speakers have included actor Woody Harrelson, U.S. Congressman Dana Rohrabacher, former U.S. Congressman Dennis Kucinich, Travel Guru Rick Steves, Seattle Mayor (then Senator) Ed Murray, former Seattle Mayor Mike McGinn, Seattle City Council member Nick Licata, cultivation author Jorge Cervantes, musician Krist Novoselic, former Seattle Police Chief Norm Stamper, former Dallas Cowboys center Mark Stepnoski , Dr. David Bearman, M.D., Seattle Prosecuting Atty Pete Holmes, State Rep. Roger Goodman, author/activist/"Emperor of Hemp" Jack Herer, Jodie Emery, Ed Rosenthal, Jah Levi, 2012 Libertarian Party Presidential candidate Jill Stein
and so MANY more.  We strive to have interactive & educational exhibits each year.  
Our speaker panels live on via Youtube and continue educating the masses. Our Youtube channel is here:http://www.youtube.com/user/SeattleHempfestOrg 
The Seattle HEMPFEST™ event brings cannabis & hemp law reform to the forefront of the media with a broad reach encompassing National & International media such as CNN, Reuters, BBC, NPR, New York Times, USA Today, FoxNews, NBC, ABC, & CBS just to name a few.  
The heart of The Seattle HEMPFEST™ organization is her volunteers who work tirelessly year around to produce here. Volunteers are the Seattle HEMPFEST™ organization's heart and a huge part of the reason she is the Best Local Event. Community Powered Since 1991.  
Please vote Best Local Event & Best Place to People Watch.  
Thank you!  
Don't Worry; Be Hempy!